What is your favorite method for nail beauty and why?
Classic nail lacquer is my favorite because I like to change up my nails quite often. Although nothing beats the beautiful shine of gel. 
How did you begin your nail art journey?
I briefly dabbled into nail art during high school after watching Cute Polish on YouTube. I was re-inspired after working with some girls who always had amazing manicures. I also wanted to have polished nails so I began doing them myself. 
Valentines Day season is almost here. What shades/ designs are you loving for this season?  
Pink! Lots of pink! It's my favorite color of all time and I love how it pairs with red. Also I've been really into abstract lines lately so I'll definitely incorporate that into my Valentines creations.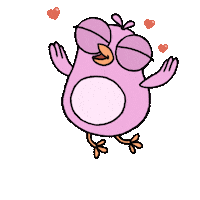 Have you been inspired in any way since COVID-19?
I've been inspired to try different mediums. I practiced more with gel during quarantine and just painted my nails more often in general. 
What's one thing you want others to know about your nail journey?
I am at the beginning of my journey. I want to continue to learn more about nails and keep trying new designs.
Be Sure to Follow Melissa on her nail journey!