What is your favorite method for nail beauty and why?
I love traditional nail lacquer! I find that using the most natural polishes it always the best for the health of my nails and that is very important to me! I also love the convenience of it, being able to remove it and repaint quickly! Painting my nails is so therapeutic for me and I love practicing and being able to do my nails better and better each time! I will say that the look of gel polish is always so nice though! It has such a beautiful shine and feel to it when you have it on!
How did you begin your nail art journey?
I started off my nail art journey officially on Instagram in December of 2020! I have been painting my nails and loving trying out different nail art methods for I want to say around 8 years now! I got really into painting my own nails as a way to save money from going to salons and taking up a new skill, and now I cannot go a day without my nails painted!
Valentines Day season is almost here. What shades/ designs are you loving for this season?  
Any particular look for Valentines nails? 
I'm LOVING skittle manis right now! For Valentine's Day I think a mix of pinks, mauves, and reds would be stunning! I am also really into nail gems at the moment and think some gold and silver accents would be so classy and elegant this season!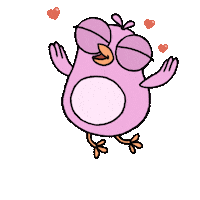 Have you been inspired in any way since COVID-19?
Being home so much due to COVID has really pushed me to create more and is what made me start a nail page on Instagram! I decided to step up my game a little bit with photos and really show what I can do! It's been such a great experience and the nail community is so loving and welcoming! I feel so lucky that I was accepted into the community and started hitting so many of my goals so early on in my journey!
What's one thing you want others to know about your nail journey?
I would say that I'd like people to know how amazing being part of the community is, and how much it inspires you! I think that everyone should start to do more to appreciate themselves and their talents and do things that may make them uncomfortable at first but are so rewarding! I think that is the biggest take away for me on my journey- besides practice makes perfect!
Be Sure to Follow Samantha on her nail journey!