Behind The Mixing
Elaine B. Ventura

Born and raised in Miami, FL. I am the founder and creator of M.I.A COLOURGIRL, a nail polish brand that was created during the 2020 Covid-19 pandemic. I am the mother of 3 tiny humans and 2 big German shepherd dogs. I come from a Dominican culture so family, great food and music are important things to me. I love spending time with my family, traveling and my favorite color is pink! I also have an obsession with butterflies, hence why my nail polish bottles have a big butterfly imprint.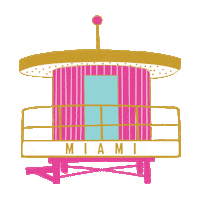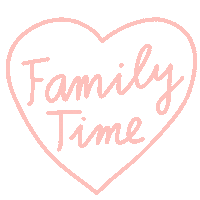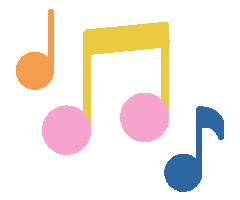 Before the brand, I was working at a community health clinic as a secretary in the Human Resources department, in Texas. My family and I are always moving around living in different states due to my husband's line of work. I love the fact that every year might be the start of a whole new world for us. Fun fact: All 3 of my kids were born in states we've lived in; Florida, New York and now with our newest addition born July of 2020 in Texas. 
March 2020, I was just about 4 month pregnant when the whole COVID-19 thing hit. and when I saw people losing their jobs and schools being shut down, that's when things got real and I started to panic like mostly everyone did all over the world. I was literally calling out almost everyday from work because I did not have anyone to watch my kids while hubby and I worked. I live in a state away from my family members so I had no type of help. Daycare was not an option since they were shut down as well. Eventually I was put in a position to have to choose between my job or kids and health. That resulted in me having to resign from my job. Although I was pregnant, I was still planning on returning back to work after my maternity leave would exhaust because what the heck I have bills to pay too!
During the lockdown, kids and I worked a lot on DIY projects ( you know, because at this point I became a homeschool mom/teacher) and one of them being nail polishes. Nail Salons were closed and my hands needed some emergency TLC! I only had TWO nail polishes from my favorite brands and I couldn't go out to buy because of the lockdown and since we were already doing DIYs, I said why not just make my own colors? For years I wore acrylics and gel polish manicures and if you wear either you'll know that your nails get weaken and become brittle over time and let's not talk about the removal process, it's rough! I wanted to reduce the damaging of my nails by using regular nail polishes so I made my first-attempt color inspired by "coronavirus"  and when I posted it on Instagram my followers went crazy loving what I had just created. A few people motivated me to start selling them and that's what I did!
Today, I take pride in loving my hands and nails a little more and it's now part of my self-love routine I hope to encourage other (no gender preference) users to do the same. For me, M.I.A COLOURGIRL is not only regular nail polishes but also Community and Culture. This is a family business so my kids and I enjoy creating new colors that represents our tropical mood and vibes! And seeing people buy from us is a true blessing. Our prices are affordable and we are ALWAYS adding Free gifts for our customers. We even offer FREE samples because Why the heck Not?! I am still Learning and Growing and working on adding new products to facilitate the Nail Care experience. I love creating and one of my goal is to be able to work with other ambitious business-minded females like myself. I am not sure where all of this will take me but I am excited and grateful where I am today. and that's on...
Colour For A Cause We are big on supporting others in need especially Mothers and children that don't have the resources that most us have. Every order helps us to donate to a shelter in Miami-dade,  Lotus House and that is where the real blessing is. 
- the process ♥